5 Job Hunting Tips for New Graduates
College graduates throughout the Triangle are celebrating this month — and looking for jobs!

Now comes the part you've spent years of your life preparing for… your career. While some students line up jobs early and start work soon after graduation, not everyone finds that perfect fit so quickly. If you don't have something lined up just yet, here are some critical job hunting tips as you begin applying:

1. Use your network.
We can give you a lot of job hunting tips, but many people obtain their jobs (at least the right job) through their connections. Those in a position to hire like receiving resumes from folks they know, and they'll take those recommendations very seriously because referrals from trusted sources can significantly speed up the recruiting process. Hiring managers feel more comfortable bringing aboard known quantities – candidates they believe came to them from reputable sources that know their businesses.

Don't be afraid to ask your friends and other professional connections for help! Some of them might know people at cool companies and can point your search in a successful direction. Others might already work at cool companies and can refer you internally. In many cases, employees get bonuses if they can refer new hires. Whether your network gets you just a resume review from a hiring manager or an actual interview, every person you connect with is another step towards networking your way towards the ideal job.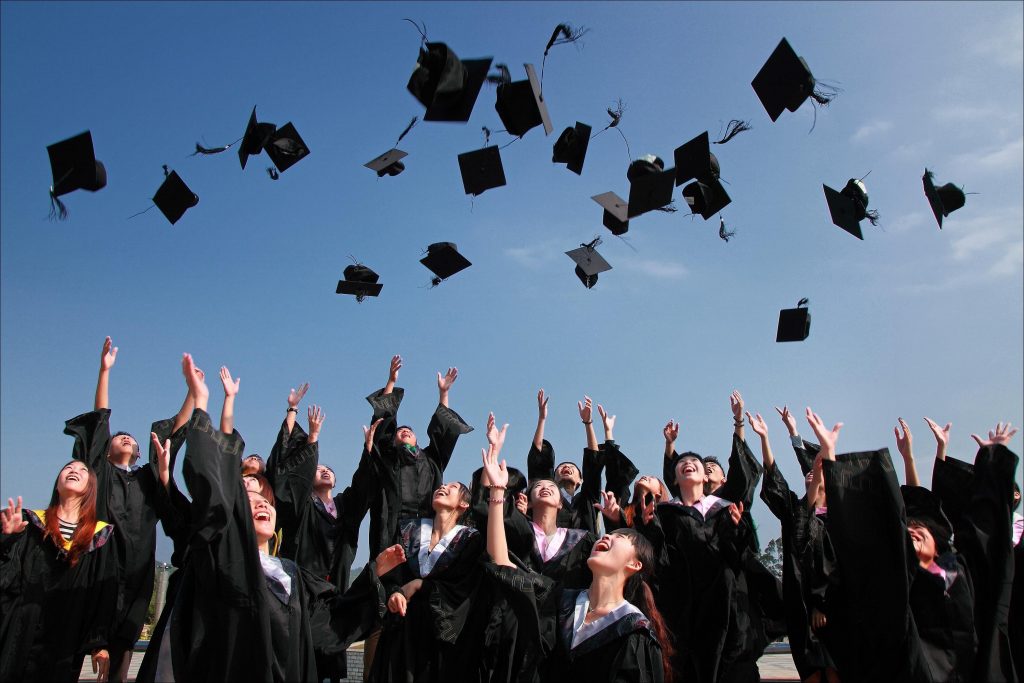 2. Resumes.
Throughout college, you may have heard from others offering job hunting tips that it's essential to keep your resume length to one page. We can assure you that's not as big a focus in the present job market.
When preparing your resume, include everything potentially relevant, such as organized collegiate athletic participation and accomplishments, extracurricular activities, industry-relevant internships, study-related travel abroad, and jobs held during school. Make sure to note your degree and year of graduation, and you can certainly tack on the GPA if you're proud of it (3.0 or better). Ultimately, it's crucial to include anything that your employer will find appealing and that makes you sound like a well-rounded person. Do not truncate your resume and eliminate key content in order to shrink the resume to one page. Don't cheat yourself!

3. Do your online homework.
Most upcoming and recent college graduates go online to search and then apply for jobs with a generic resume. While that's a fine way to go about the career hunt, what you should do as a next-level process matters more.
Check out LinkedIn and follow/connect with companies you'd like to work for and with people associated with those companies who will bring value and heft to your network. Spend time reading not only the job descriptions associated with online postings but while you're visiting company websites, stick around and read the "About Us" page content as well. Pay attention to wording that you see in both the job write-up and the company self-description. Then tweak your resume to suit these two pieces of online content – match your language to theirs. That way, when you apply, your keywording is more likely to be attractive to the online filtering technology, and your resume will read like just the sort of candidate the hiring manager wants to see. Plus, when that hiring manager checks out your LinkedIn profile, she/he will notice that you are following the company and connected to folks who work there. You've just raised your chances of landing an interview.
4. Make sure your LinkedIn profile is attractive and robust.
Have a nice, sharp picture as your lead feature. Put in your headline that you are "seeking opportunities," and be specific and verbiage-heavy in your summary about the types of jobs you're targeting. When recruiters search LinkedIn – just like with online application software programs – keywords are the primary tool, and you want your profile to show up at the top and to stand out.
Fill out all available content sections, providing as much detail as possible related to your experience, skills, interests, and areas of strength. LinkedIn should be a visually-appealing web version of your resume, but with even more pizzazz. Also, make sure your resume and LinkedIn profile match exactly, as discrepancies in dates or order of events will cause unnecessary questions and could impact your candidacy very negatively.

Ultimately, you need to think about LinkedIn as your online storefront for the job search. You must make sure it's appealing enough to have people want to virtually step inside and learn more.

5. Reach out to Barfield Revenue Consulting!
Hopefully, the network has already brought you to us, so you've begun plugging into our vast network of eager area employers that are seeking high-potential college grads for sales and marketing positions.
Not only can we get you seen by revenue-focused hiring managers faster than any other avenue available locally, but we will also help you with polishing up your resume as well as your LinkedIn profile.

Will Barfield has been placing recent graduates in their first sales and marketing jobs since 2005, and you can leverage his company's connections, experience, and market expertise to help hyper-charge your career search. Please contact us for more details.